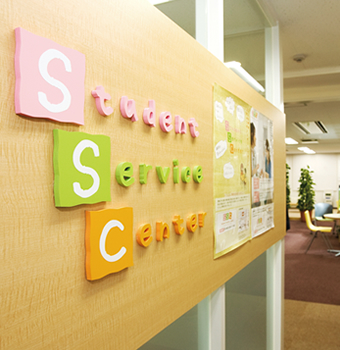 If you have any problems or concerns at any point during your studies, we can help. Some students experience problems such as not making progress in classes, having difficulty finding a job, or not getting along with friends like they have in the past. At times such as these, the Student Service Center offers counseling and support to help students resolve their difficulties. Center counselors strictly maintain student confidentiality. We are always available to speak with students about whatever is troubling them.

Students can speak with our counselors about anything, even things they would have difficulty talking to their friends or home room teacher about. Future career worries, relationship problems, money issues—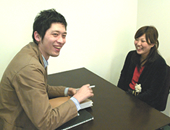 whatever the problem, our counselors are here to listen. All counseling sessions are private. We never share information regarding student counseling sessions with outside parties.


【 Counselor 】

Tsuyoshi Suzumori, Counselor
We are counselors specializing in mental health and professionals at resolving problems and issues. We have worked together with over 1000 students. Our counselors think through problems together with the student and come up with the best solution for each person. Whatever the problem, we are here to help.
Lesson Concerns

School Principal ∙ Vice Principal / Teaching Department Head / Educational Advisor / Home Room Teacher

Employment Concerns

Career Center Staff / Educational Advisor

Tuition Concerns

Office Accounting Staff

Health Concerns

Partner Clinics and Hospitals

Other concerns or issues

Student Services Center / Partner Clinics and Hospitals
1.Various Concerns

Can't get into things
Can't keep up with classes
Worried about finding a job
Have difficulty getting up in the morning

2.SSC Counseling

1)Apply for counseling at SSC
2)24-Hour Email
3)24-Hour Voice Mail
4)Dedicated Direct Phone Line
5)Communication Box

3.Finding a solution

★Counselors provide counseling in accordance with the nature of the student's problem.

The home room teachers who support students (not the instructors who teach classes) are also available. Depending on the nature of the problem, we can enlist the aid of people such as school principals or doctors from partner clinics. We are all here to watch out for students from when they first enter the school to when they graduate.