Tokyo Belle epoque College of Beauty Holds Charity Event for Japanese Red Cross Society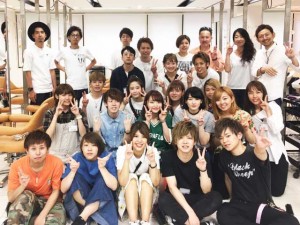 Tokyo Belle epoque College of Beauty hosted a 1-day charity salon on July 25 to benefit the Japanese Red Cross Society. The charity salon offered four beauty services including hair styling, manicure, makeup, and esthetique services. Stylists, manicurists, makeup artists, and estheticians (including some graduates from the school) currently working at the top salons joined the charity salon and provided professionals beauty industry services to visitors at charity prices for the one-day charity event.
Charity Salon's Three Objectives
1. By having students manage the salon together with faculty members, students can affirm once more the relationship between classes and better understand the importance of beauty, health, and healing, enabling them to discover new ideas and pathways for the future.
2. Students experience first-hand the difficulties of managing and working together as a team while gaining confidence at the same time.
3. Students can contribute to society through the beauty industry, indirectly saving lives and supporting livelihoods, and helping people grow through the donations made to the Japanese Red Cross Society.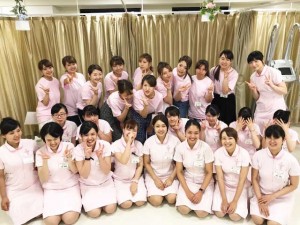 The salon was run as a special collaboration with the stylists teaching regular classes, graduates from both Tokyo and Harajuku Belle epoque beauty colleges, and current students from the school. Working alongside graduates of the program currently active in the beauty industry was a major source of motivation for the students.
The students who regularly work at the student salon providing manicure, makeup, and esthetique services were joined by first-year students from the Total Beauty Department. The first year students could see up close the second year students working in the student salon, which helped them re-establish their goals and clarify their vision for the future.
The students collected 125,838 yen at the charity salon, which will be donated to Japanese Red Cross Society. The students learned the importance of contributing to society through education.