The entrance ceremony for the Jikei Group of Colleges ,which has managed Koyo Conservatory of Music since 2015, was held in Osaka, Japan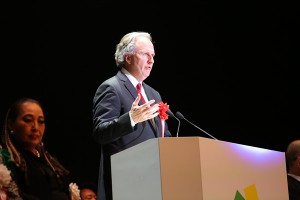 The entrance ceremony for COM Group Schools in the Jikei Group of Colleges was held at Osaka-Jo Hall in Osaka, Japan on April 20. The ceremony was attended by over 2,500 students from 11 schools as well as many special industry guests and featured performances and presentations by graduates. Among the schools represented was Koyo Conservatory of Music in Kobe, a longtime member of the Berklee International Network. In attendance were Roger H. Brown, President of Berklee College of Music and Jason Camelio, also of Berklee. Mr. Brown delivered a congratulatory address to the incoming students, encouraging them to be creative "alchemists" in their chosen fields. He spoke of how from the beginning of time and even before birth, music was and still is a part of all of us, a culturally binding factor between all people. Music is, in his own words, "not a conservatory but a laboratory." As part of the performances, a quartet made up of Koyo graduates and Koyo-Berklee alumni Ryo Shibata on drums, performed "Take the A Train" to welcome and inspire the incoming students. The ceremony finished with a powerful performance by the gospel choir, led by Berklee alumni Shin Ikesue.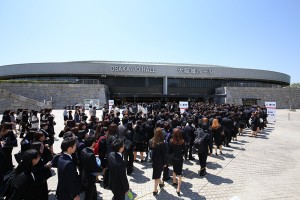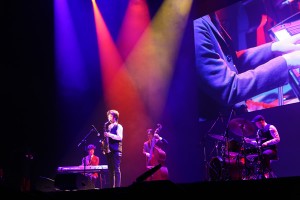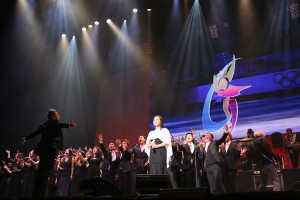 Following the entrance ceremony, a signing ceremony and press conference for the conclusion of the BIN agreement (Berklee International Network) between Berklee College of Music and the Jikei Group of Colleges was held at the nearby New Otani Hotel. Japanese Berklee graduates and the press were in attendance as the agreement was signed. At the end of the ceremony, President Brown awarded Masaaki Saito the first Ukifune Grant, a full two-year scholarship, and Dr. Ukifune presented the student with a congratulatory plaque. Mr. Saito gave a short speech promising to fully utilize his 5 senses as depicted in the Jikei logo to make the most of his time at Berklee when he begins his studies this fall.