E-Sports Team from Tokyo College of Anime Competes in International College Cup in Wuhan, China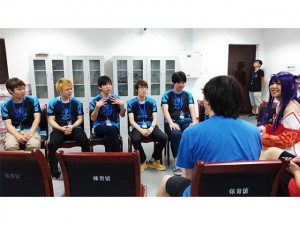 Road Creation, a team of six students from Tokyo College of Anime, represented Japan in the League of Legends International College Cup held from July 13-17 in the Chinese city of Wuhan. League of Legends is one of the world's most popular multiplayer online battle arena games, and the students are all currently E-Sports Comprehensive Programing Majors.
The students intensified their training regime, practicing day and night, once the decision had been made that they would participate in the tournament as the strongest team in Japan. They asked one of the international students to assist the team and act as both the team's manager and interpreter while in China and set off for the competition in peak condition.
Road Creation participated in the International College Cup as the sole team selected from Japan and competed as one of twelve teams from Europe, North America, East Asia, China, Taiwan, Korea, and Japan. The twelve teams were split up into two groups of six schools, and each group followed a round robin to decide the finalists. The top two teams in each group advanced to the semifinals and then the winners from each group advanced to the finals.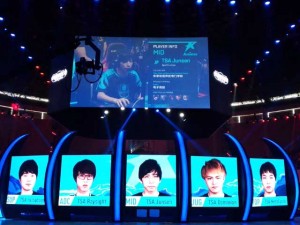 The team from Tokyo Animation School competed in Group A against teams from Portugal, Singapore, Canada, Taiwan, and China. However, victory eluded the team and they were unable to advance to the semifinals. Even so, all the participants who gave it their best received a round of applause from everyone at the venue. Participating in the International College Cup was an amazing experience for the student competitors.
Taking part in this competition was an invaluable experience for these second year E-sports Comprehensive Programmer Major students. The International College Cup left the students to think about larger issues such as how to secure the world championship and what the needs of E-sports will be in the future and gave them new goals for the future.
View commentary and gameplay from the competition (Japanese only):
www.twitch.tv/leagueuofficial