Our students major in a wide range of fields including nursing, physical therapy, social welfare, music, dance, manga, animal handling, beauty, cooking, web design, game planning, and automotive design. Our students will be professionals and specialists in their future occupations, regardless of the fields in which they major. The people in these occupations will have to work and communicate across borders. In other words, they will be professionals ready to work across the globe.
We have made international education one of our founding principles so that we could educate these kinds of professionals. The international education we have developed is comprised of a number of different programs. These international education programs also include programs for faculty members, in addition to the programs designed for students. In other words, providers of education must also be professionals capable of working globally.
We in the Jikei Group cannot succeed in implementing such a diversity of international education programs by ourselves. We have a network which nearly encompasses the entire world, and we will continue to develop international education programs in cooperation with our overseas educational partner schools.
The programs which make up international education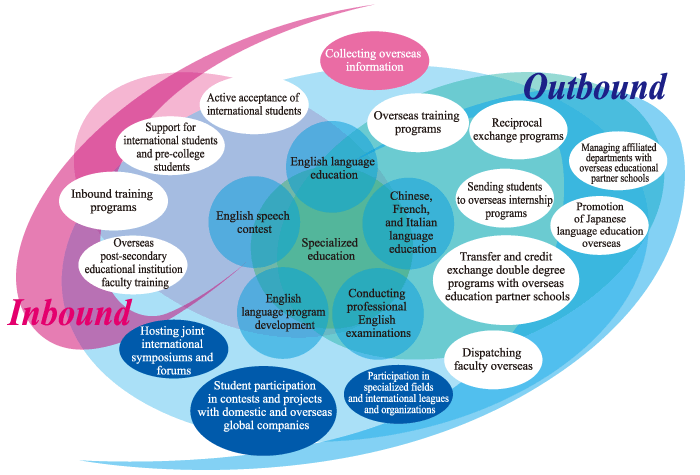 Numbers of participants in Jikei Group international education programs
Overseas training / long-term specialized training / reciprocal exchange / school transfer programs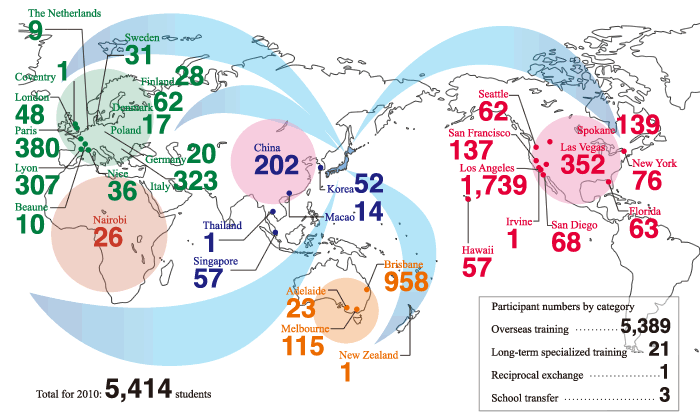 Numbers of international students received