The Jikei Group of Colleges is a system of professional training colleges and support companies located throughout Japan. Each and every school, company, and organization within the Jikei Group is dedicated to providing professional education based on the strong belief that professional training colleges are educational institutions for mastering the practical skills and knowledge that will most benefit society. To that end, we offer professional education in 10 fields and 600 careers spanning a diverse array of fields, including health care, creative arts, performing arts, ecology, biotechnology and many others and currently provide career-oriented professional education to approximately 32,000 students.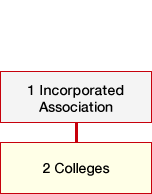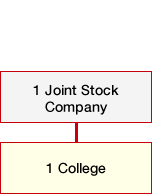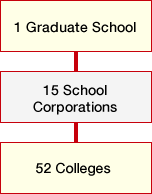 Training programs for faculty and staff. Textbook, teaching materials editing.

Medical services for students, faculty, and staff.

Special elderly nursing home management.

Various medical fitness and education programs.

Computer Services
Financial and Administrative Services
Foreign Language Education
Building Maintenance Services
Dormitory Management
Japanese Language Education
Publishing
Overseas Travel Services
Science Education
Internet Privacy and Authentication Services

English Testing of English for Specific Purposes(Medical Services, Social Welfare, Legal Affairs and others)
Academic Conference on Biotechnology Education
Science Education for Children

Jikei Korean Center (Seoul)
Jikei Chinese Center (Shanghai)
Jikei European Center (Paris)
Jikei American Center (Florida)
Jikei Australian Center (Brisbane)
©2012 the Jikei Group of Colleges
International Center, Headquarters